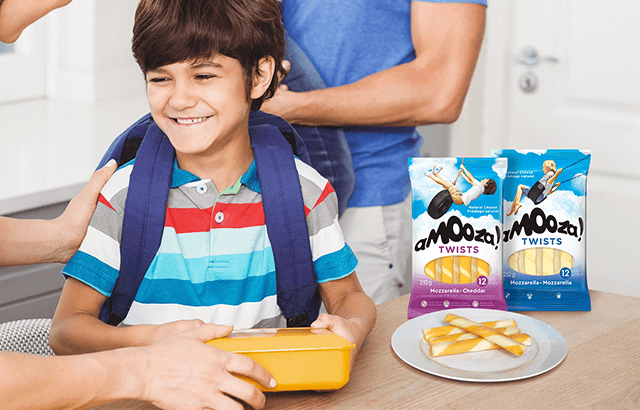 Good-to-go, on-the-go
Delicious, fun, and natural cheese snacks made with the goodness of milk. Full of calcium and protein, aMOOza! Twists are the perfect healthy addition to your child's lunch box.
MOZZARELLA CHEDDAR

We've combined our favourite flavours for the perfect snack to fuel your day.

MOZZARELLA

We've twisted our delicious, universally loved Mozzarella into a fun and healthy snack.